Arroyo Seco Construction while relatively small they employ highly skilled employees allowing for us to step up to bigger jobs with the same dedication and quality of work as smaller projects. One area in particular creates brilliant works of art for any size project is in the Metal Shop. Cutting, bending and assembling individual pieces our metal workers' structures begin to take shape within our fabrication shop.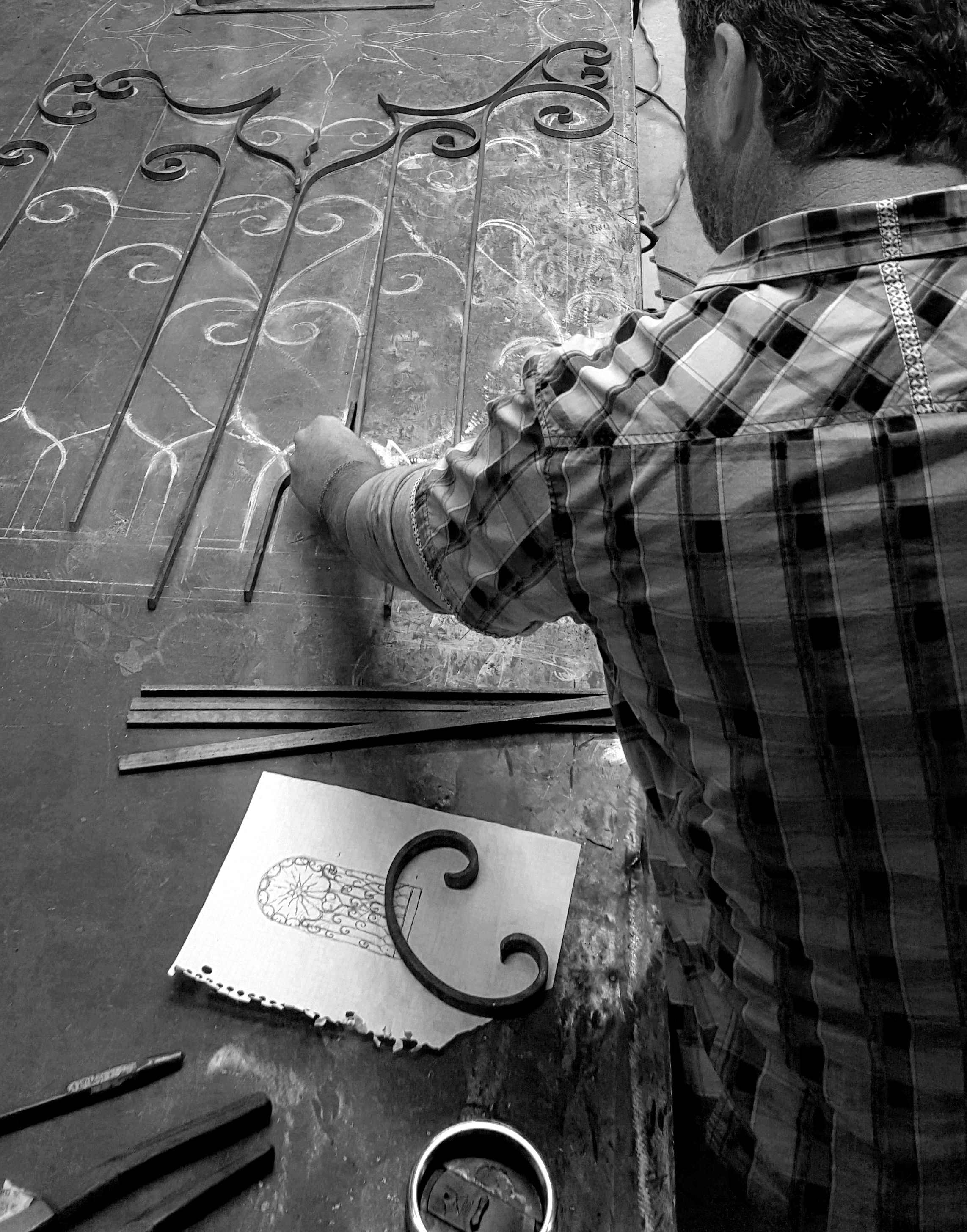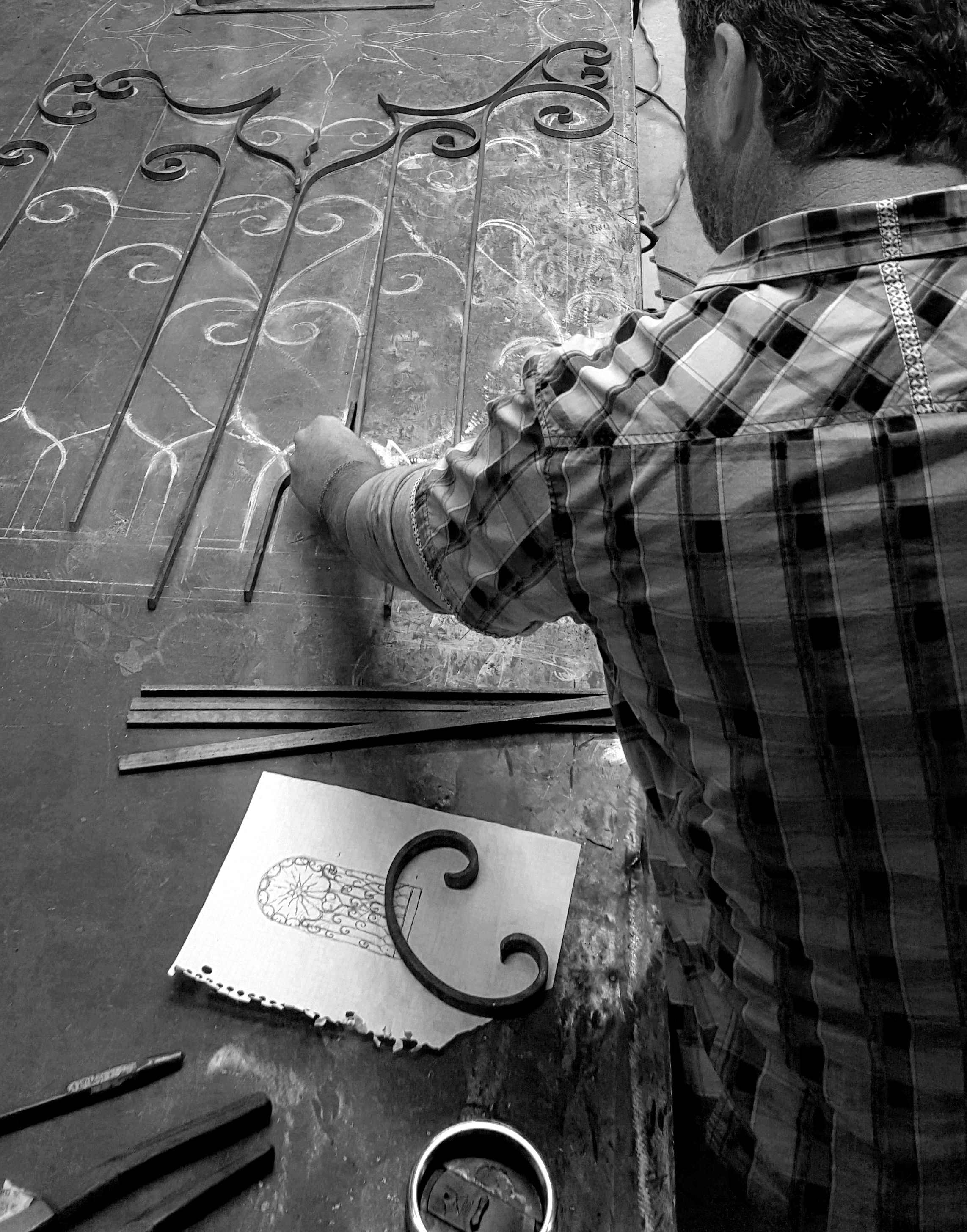 Starting with shop drawings, some with very specific designs, others with general shapes and verbal descriptions for the look and feel of the piece. As pieces come together, revisions are made to best match our clients' vision for the project. Throughout the project Adam, Wyllis and other design associates will review the design and specifications, able to make tweaks to the design as necessary to the benefit the overall aesthetic.
After the structures are completed in the shop, crews begin the installation on site. In many cases several workers are required to accurately move these large, heavy and impressive pieces into place. The overall outcome is the creation of meticulous designs where each piece has been hand molded and thoughtfully reviewed to its role in overall structure.